Software

Development Company in Mumbai
Get high performance software development services that scales your business to new heights.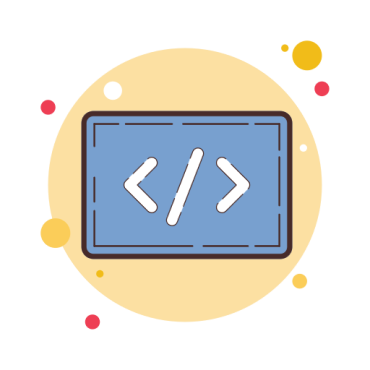 Highly rated among the top software development companies in Mumbai
Experienced software service providers
Top Mumbai Software Development Company
Stymeta is a leading software development company in Mumbai providing software development services. Our software developers have an experience of over 10 years in designing and integrating software services for business domains that includes education, healthcare, finance, hospitality, real estate, entertainment to name a few.
As a leading software development company in Mumbai, we create software that automate tasks, saves on resources, redefines and optimizes business processes. Our software development life cycle and processes ensure that the end product delivered is bug free.
Mumbai Software Development Services
Robust Software Solutions
Ready to Grow Your Business With Mumbai
Software

Development Company?
OUR NUMBERS TELL THE STORY
Software Development Process
In this stage, our software engineers work with the concerned stakeholders to identify business objectives and abstract requirements and convert them to a technical scope of work document.
The actual code production takes place in this stage. Our software developers follow best practices when it comes to coding standards ensuring scalability, security and optimization.
Software testing is a critical part of the software development process. Our software testers conduct rigorous testing to ensure the end software product is bug free and functions as desired.
Once the code is tested and approved, the software is deployed onto the production environment. Another round of testing is then performed onto the live server to remove any minor glitches that might have been missed.
Stymeta provides ongoing support and maintenance as part of our software development services. We maintain the software to cope with newly discovered faults and is upgraded accordingly.
Software Development Company in Mumbai, India
Get your desired cloud-based software from one of the top software development companies in Mumbai.
Years of Experience
We are a team of skilled software professionals with more than 10 years of experience allowing us to meet demanding software challenges.
Scalable Teams
Hire our software developers on demand to meet the growing needs of your software development. Resources available on contract or full time.
Transparent Delivery
You can count on us to deliver timely project reports, discuss emerging risks and its mitigation steps to provide a hassle-free transparent service.
Quality
We adhere to best coding standards and protocols to maintain a quality management system as required by our clients.
We believe that digital and technology is now and the future and it is what fuels our relentless pursuit of excellence.
Hear from our happy clients.
"I've been collaborating with the Stymeta team for the past half-year. They have incredible expertise in their tasks. My interaction with them has been exceptionally delightful. They built everything anew for our website and the recent launch, starting us off on a fantastic note. A huge shoutout to their team for making it all happen."

Priyanka Salot
Founder, The Sleep Company
"It was great working with Stymeta Technologies. They are very professional in their work and understand every aspect of the project that they take up."
Harsh Parmar
Founder, Gorewo Tech Pvt. Ltd.
"It has been a great experience to work with Stymeta Technologies to build our Diamond Jewelry Website. They are very supportive and cooperative when it comes to building the website as per personal choice. There were a lot of changes in our content etc but they helped us through it all."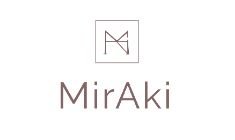 Akash
Founder, Miraki Jewelry
Start Your Software Development Journey With Us